Message
We enjoy meeting people from all over the world in all fields and gaining knowledge from them on a daily basis.
The strong global network we have built through these days is our strength.
We are committed to safety and speed so that our customers can say they are happy to have consulted with us.
We always do our best and act wholeheartedly.
We protect the supplier chain with efficient logistics and save lives with airbags, seatbelts, and brakes in the purchasing department. We also hope to contribute to improving social problems such as labor shortages by making industry more efficient.
Masatetsu Sei, President and Representative Director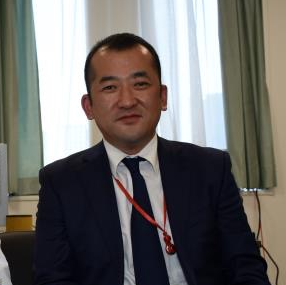 Personal history
1995 After graduating from high school, lived abroad in Russia, Switzerland, U.S.A., Korea, Australia, New Zealand, etc.
2007 Graduated from Aichi University, Faculty of Law
2006 Permanent employee of NGK Insulators, Ltd.
2011 Established AASC Corporation, President and Representative Director
2021 Graduated from the University of Tokyo Executive Management Program EMP